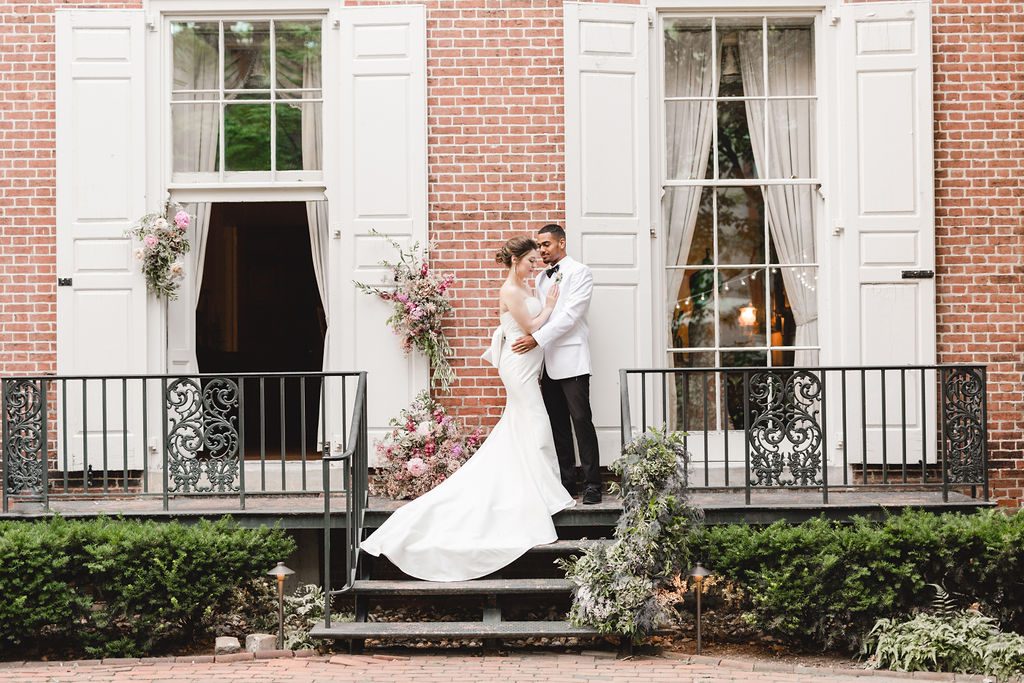 Built in 1786, the Hill-Physick House was first constructed to house Dr. Phillip Syng Physick, known today as "the father of American surgery." It's a historical landmark house museum, clad handsomely in brick. Its sprawling city garden is a popular venue for both ceremonies and receptions – green, idyllic, and ultra-classic with its tall privacy hedges, brick walkway, and statuary. It is one of the country's finest examples of Federal architecture, and you'll love your pictures taken in the huge doorway fan light (at its creation, the biggest in America). Inside, amidst the gorgeous Neo-classical furnishings, you can seat about one hundred guests with dancing.
What brides love: The affordable venue fee, flexibility of space, and great photo opportunities for a traditional wedding.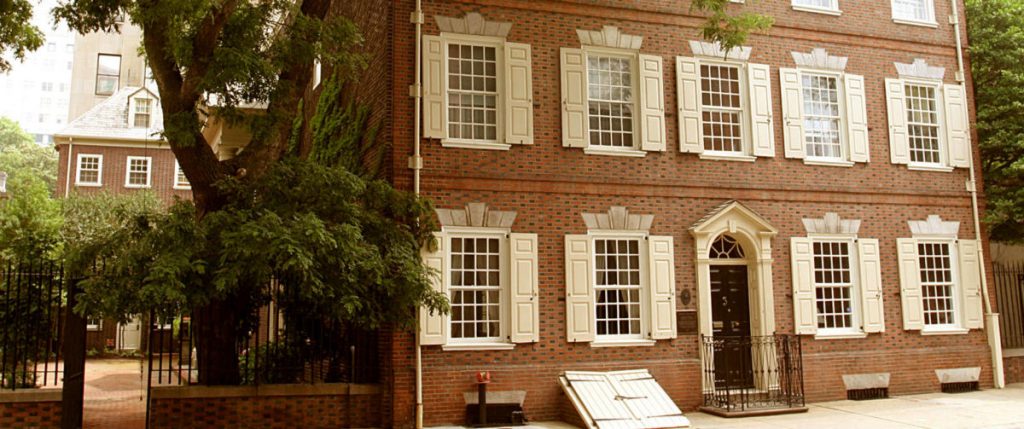 "But Shannon," you say, "you said they'd be no hotels on this list!" But Morris House is no contemporary, sleek lodging. Built just a year later than the Hill-Physick House, it captures the same preserved colonial charm. The Morris family lived in this home for over 120 years, and it is now a historical landmark. Just two blocks away from Independence Hall and the Liberty Bell, guests lodged here have the ability to walk easily to just about all of Philadelphia's most notable historic sites. The 4800-square-foot colonial garden is perfect for an outdoor wedding, while the indoor dining rooms have the ability to accommodate small parties. The fact that the bridal party can stay on site is very attractive, almost as much so as the hedge-rimmed, pavered yard.
What brides love: The venue's wedding planner, Carly Barron, goes "above and beyond" to give couples their dream wedding and to accede to requests in any way possible.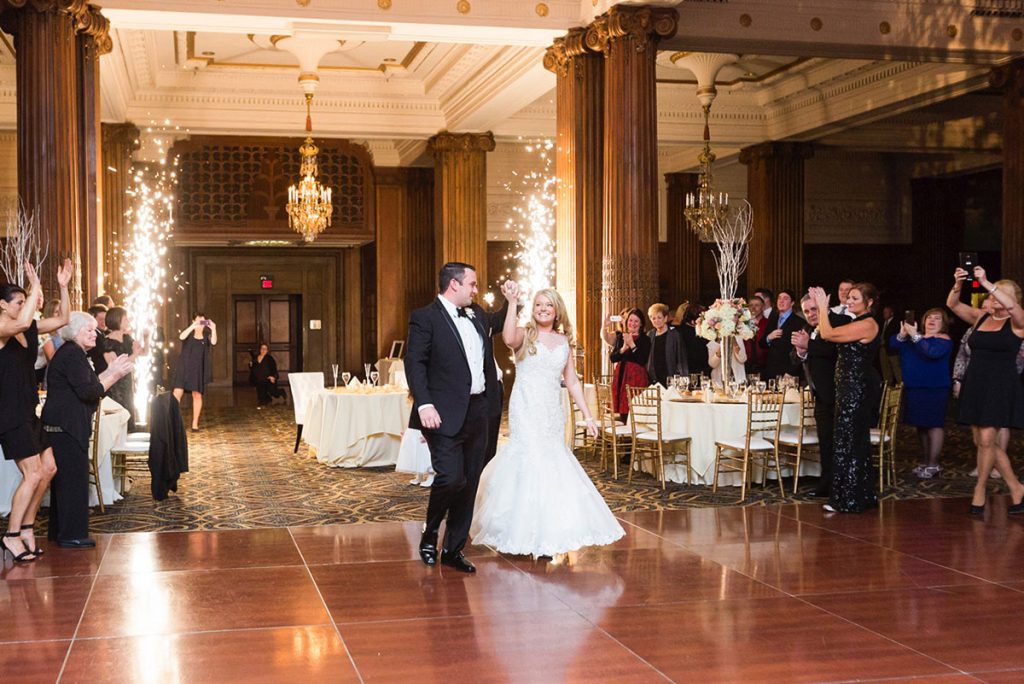 Crystal Tea Room (Center City)
Located in the breathtaking Wanamaker building in the heart of Center City, your photos here will be to die for. Highlights include the exquisite atrium conservatory, featuring a soaring glass ceiling, abundant greenery, and so much natural light that you'll be bathed in it. Although it reads as "outdoors," it is actually fully enclosed, so weddings can be held here year-round. Move further in and you get to the ballroom, clad in burnished wood, with elaborate moldings and a high ceiling crowned by an immense crystal chandelier. Even the largest weddings can be accommodated here, which is a plus among some of these unique venues.
What brides love: The on-site caterer, Finley Catering, apparently can't receive enough glowing review. Read some of them here, on The Knot.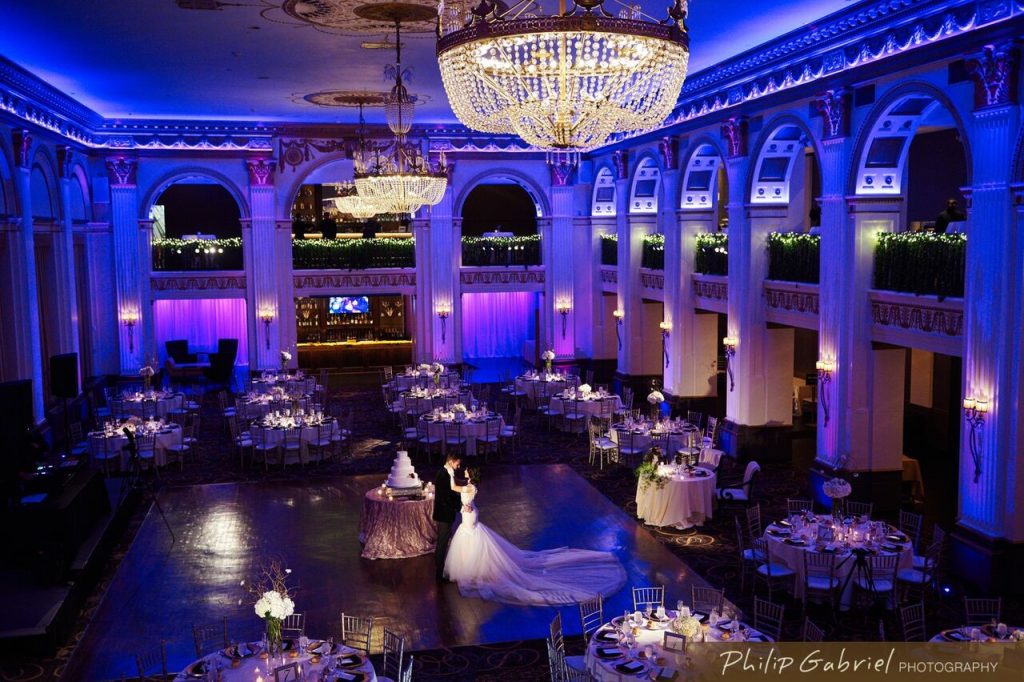 Ballroom at the Ben (Center City)
A breathtakingly gorgeous venue, the titular ballroom looks like a painting from the turn of the last century come to life. The frescoed ceiling soars 65 feet above the floor. High arches, detailed, ornamental pillars lit with sconces, and magnificent chandeliers draw the eye, making every bride feel like a real princess – or a movie star, as Jennifer Lawrence and Bradley Cooper danced together here in "The Silver Linings Playbook." Despite the size, the space feels remarkably intimate. Pre-dinner cocktails are servedon the mezzanine level, so guests can enjoy a bird's-eye view of the gorgeous room below. Up to six hundred guests can fit here, with dancing, so all but the largest weddings will work. The exclusive caterer is again Finley.
What brides love: Another all-star wedding planner, Emily H., can make seemingly any dream come true.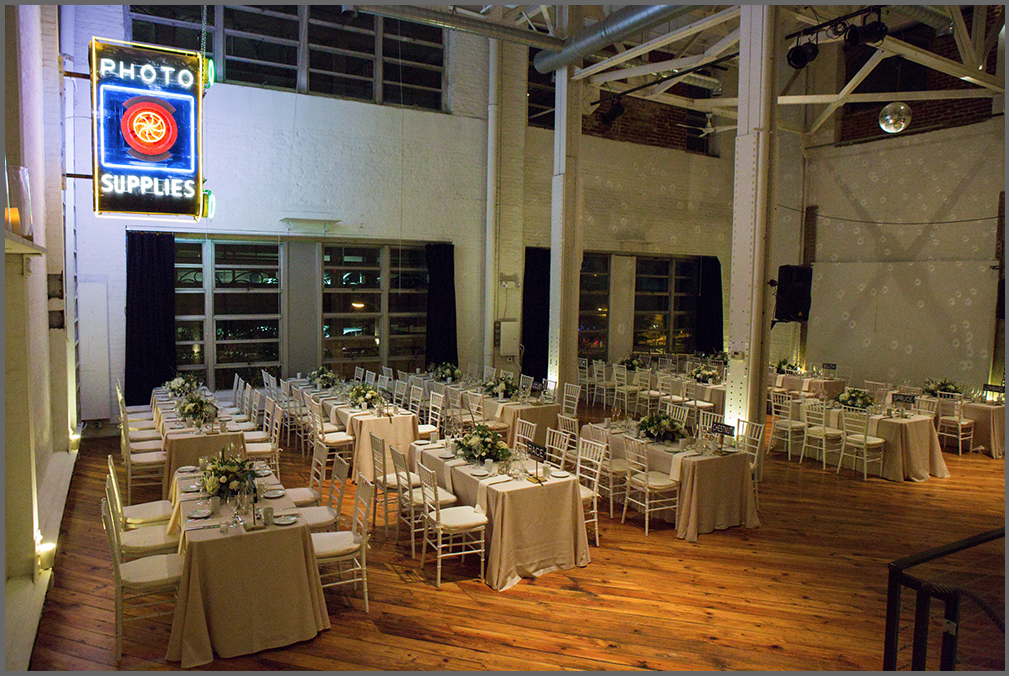 The former Wilmer Chocolate Factory is now converted into an industrial-chic venue. This venue caters towards the bride who loves the urban, unorthodox feel to her wedding. Steel beams, 34 feet of industrial windows, diagonal hardwood floors, a 25-foot ceiling, and exposed brick walls all make this an incredible background for the contemporary ceremony and reception of your liking. The original, iconic smokestack has been retained. The studio is a huge 4,000 square feet of space, with an attached industrial kitchen. Not only is there a valet lot across the street, meaning that your guests don't have to go searching for parking, but the Race Street Pier is just on the other side, meaning you can have a waterfront ceremony if it suits you. With the venue so spacious and wide-open, its a blank canvas for basically any theming or decor you can imagine.
What brides love: The private bridal suite gives the happy couple a comfortable place to take a breath between the ceremony and pictures.