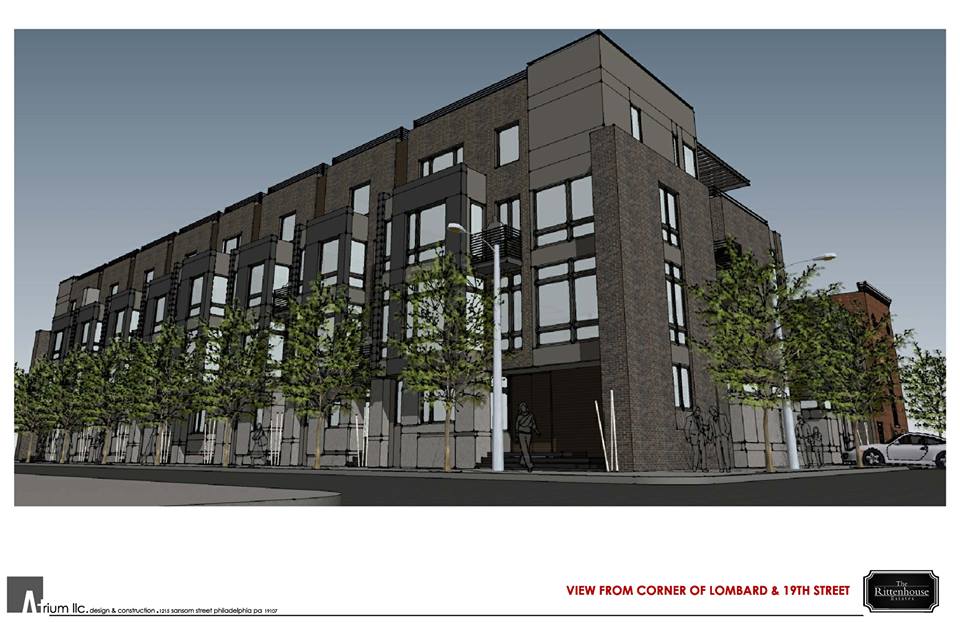 Address:
1901-19 Lombard Street, Philadelphia, PA 19146
Rittenhouse Square
More about The Rittenhouse Estates
Overview
The Rittenhouse Estates – the new 10-townhome development at 19th and Lombard streets in Rittenhouse Square. Built by the same developers who brought us The Lombard Estates. Eight of the homes in this gated community will front on Lombard Street, taking up the entire north side of the block between 19th and Uber streets. A driveway behind these homes will provide access to the garages in the rear. Two custom homes with three-car parking bracket the Lombard Street row at each corner. One home in the middle of the block is 16 feet wide with parking for one car and 4,000 square feet of interior space. The remaining five homes fronting on Lombard have 20-foot widths, 5,000 square feet of interior space and two-car parking. All are 52 feet deep and four stories high. The remaining two homes are two stories high, 22 feet wide and 70 feet deep. One fronts on 19th Street and the other fronts on Uber. Both have 4,500 square feet of interior space and rear yards. The home on 19th Street has outdoor parking for two cars and the Uber Street home has outdoor parking for one car. All 10 homes have green roofs with roof decks accessed via pilot houses. The four-story units also have elevators serving all levels, rear decks behind the second-floor living rooms, and fourth-floor master suites with plenty of closet space and rear balconies. The wider homes on the Lombard Street side have additional balconies off the street-facing third-floor bedroom.
Current Listings at The Rittenhouse Estates
Error [WP04328]: You don't have a valid license for trendmls market.
Latest Posts For The Rittenhouse Estates
We Provide The Latest In Philadelphia Real Estate Market News