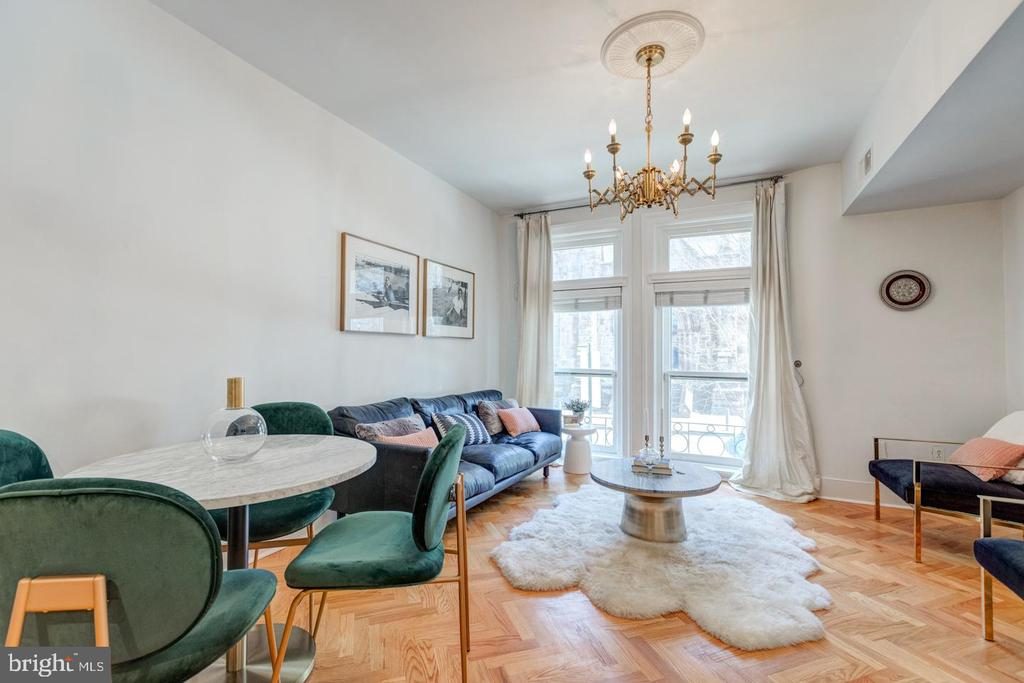 It's been a long time since I've brought some swoon-worthy real estate to the CENTERfold. This particular beauty is a 2/1 condo in Fitler Square that is charming enough to make anyone fall madly in love. The room count makes this sound like a small place, but it actually wonderfully airy and spacious, spread over a generous 900 square feet (approximate). It's located in the historic Coronado building, built in 1910 – which makes this modern, hip flat a centenarian! You'd never know it, however, from the luscious herringbone-patterned hardwood floors, the cool white paint throughout, and an assortment of funky, perfectly-suited light fixtures. As a nod to its old-school heritage, the unit comes complete with lovely moldings and medallion-inlaid ceilings, bringing that Gilded Age charm.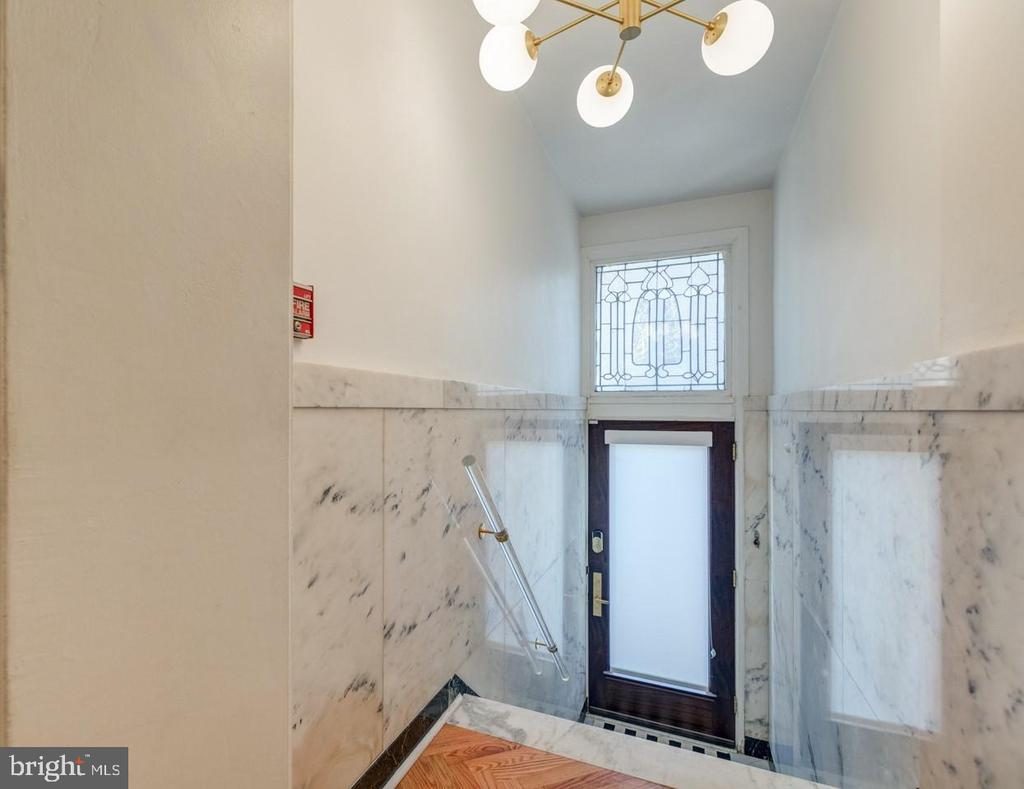 This right here is a neat feature – although this home is a condo in a condo building, it has its own private entrance on 22nd Street with a private, marble-inlaid vestibule. No need to worry about package dropoffs, however… they'll be safe and secure in the lobby, which comes equipped with 'round-the-clock security.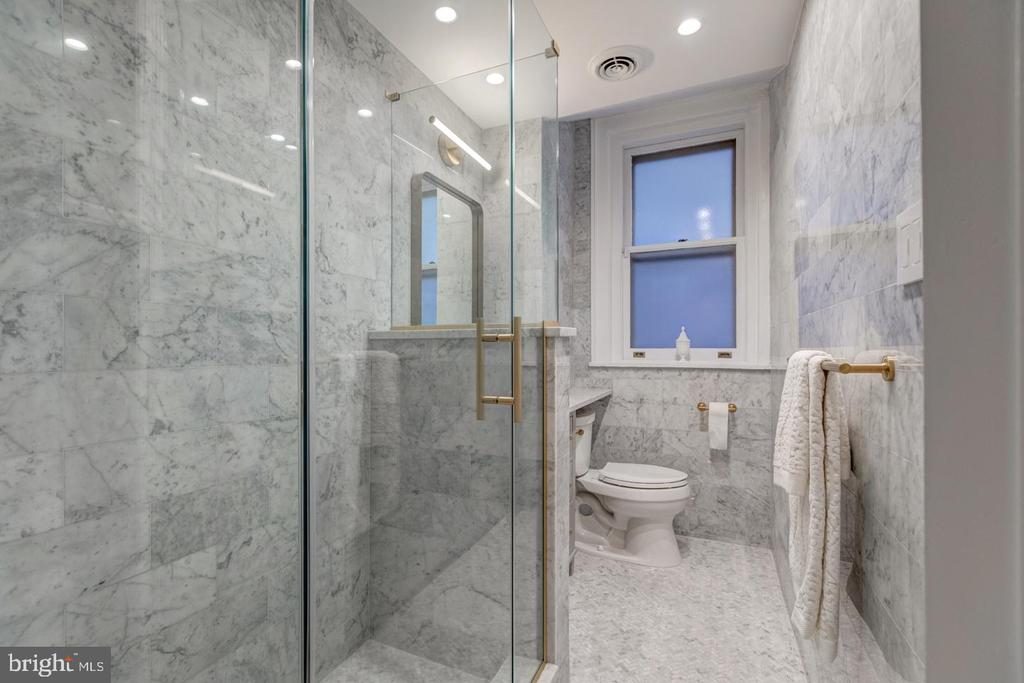 There is only one bathroom in the unit – but baby, what a bathroom it is! Newly renovated with the highest-end fixtures, it's a real standout. Marble lines every surface, and the room features both a glass-enclosed stand-up shower and generous counter space for getting ready in the morning. This is a bathroom that will be both easy to clean while looking straight out of an HGTV spread. There is also a washer and dryer in the unit, maximizing the conveniences.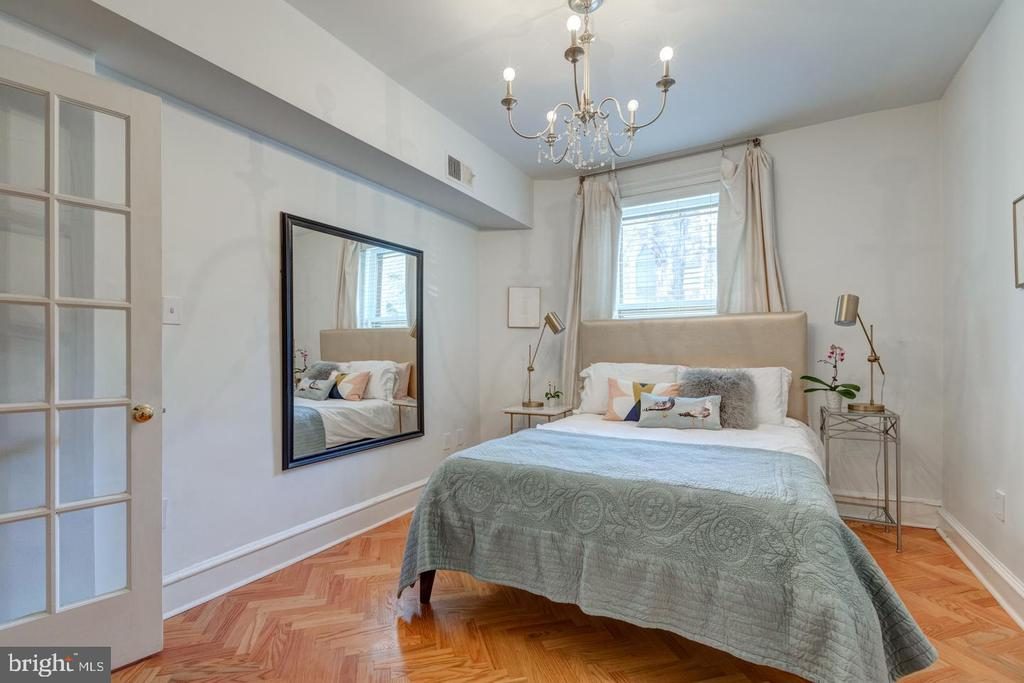 The two bedrooms are roomy and yet cozy at the same time, with generous "California closets" to accommodate even the most extra wardrobes. Check out that darling chandelier over the bed – a little romantic, a little quirky –  completely amazing.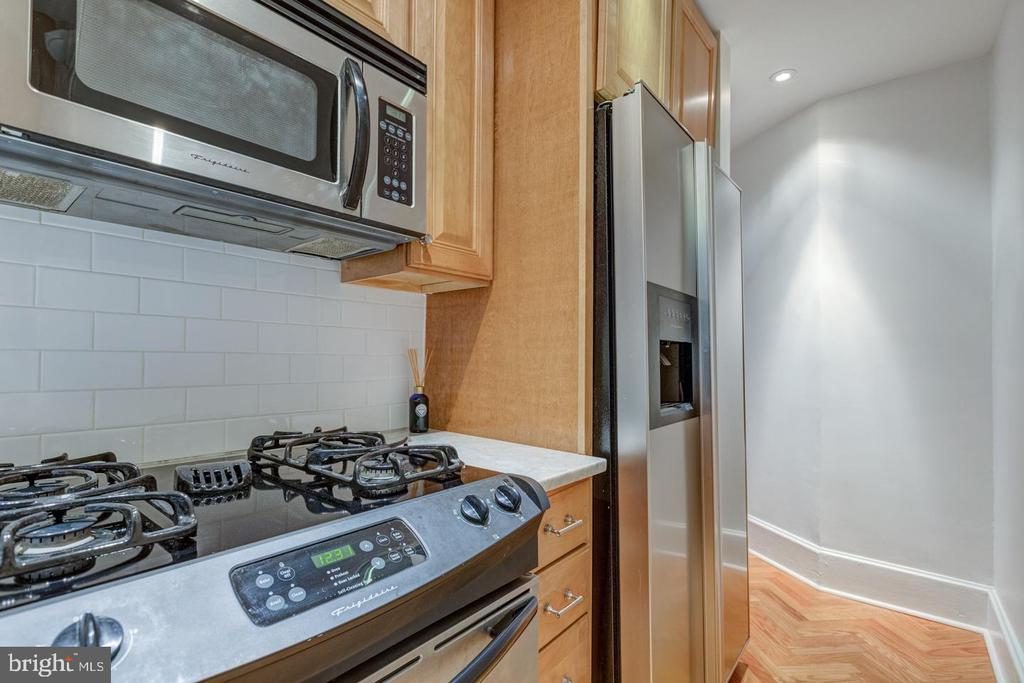 Like the bathroom, the kitchen is freshly redone with wood cabinetry, stainless steel appliances, marble countertops and a subway tile backsplash. It's the ideal nook for a single chef who loves to experiment with dishes made of only the best ingredients. And the fact that Trader Joe's is located a short walk away is definitely serendipitous in that regard!
For commuting, the building is a very short stroll to the 30th Street Station.
This listing is going for a cool $345k, which is a killer price for Fitler. There is a sale pending, but you never know. Are you in love yet?